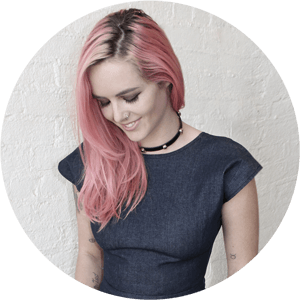 Australian roots // LA based.
---
Profile
I crush deadlines (& eat lots of tacos).
I am a Senior Graphic Designer with a passion for advertising. I have experience working with businesses of all sizes, from rapidly growing startups to global corporate organizations.
When I'm not designing I can be found at home knitting, painting, hanging out with my hubby & cat, or out & about exploring LA.
---
Services
A list of things I worry about so you don't have to.
• Art Direction
• Photography
• Retouching
• Branding
• Production
• Logo Design
• Packaging
• Magazine Layout
• Brochure & Flyer Design
• Presentation Design
• Visual Merchandising
• Email Blasts
• Web Banners
• 

Google, Facebook & Instagram Ads
• 

Website Design
• Animated Gifs
---
Clients
I have been fortunate enough to work with these brands: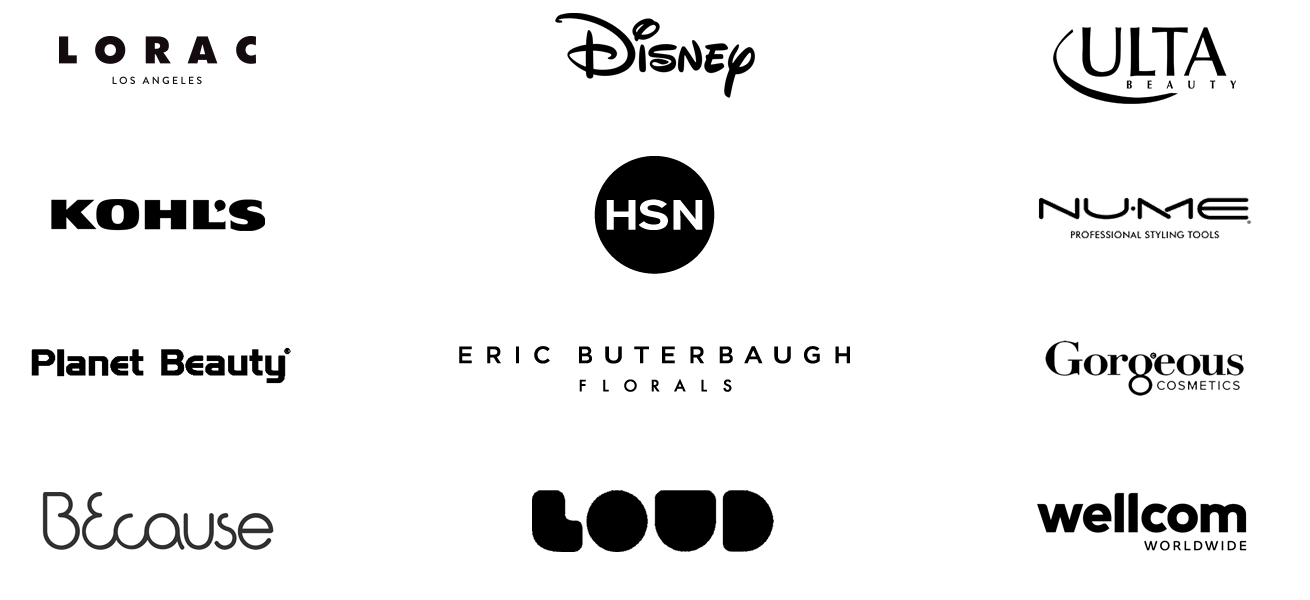 ---
Testimonials
I've been lucky enough to work with these lovely people:
"Working on a tight deadline for several pieces of my album art, Jessica was very prompt and accommodating. Firstly, she has a great eye and is very talented and quick with change requests! You're not going to compete with an 'ego' with Jessica – she's a team player and aims to please while giving great feedback with her astute eye towards design! ALL AROUND GREAT EXPERIENCE!"
Jilann, Singer & Songwriter @ jilann.com
"I have known Jessica for 8 years. She worked for Three Beans in our first cafe in Sydney Australia, whilst completing her university degree.
Jessica's design talents first came to my attention when I needed to create the Three Beans logo. She came up with the design which has now been implemented across the Three Beans estate. Such was the success of the logo design, I asked Jessica to create our packaging suite. Jessica seamlessly deconstructed our logo and applied it to: sugar sticks, napkins, take away bags, take away coffee and milkshake cups. She then turned her skills on to our staff uniforms and our marketing materials, with posters and limited time retail offers.
I have no hesitation recommending Jessica's services. She is professional, punctual, proactive and project driven. She gets the job done on time and on budget. Jessica has a bright future in front of her and I wish her success in her future endeavours."
James Howe, Director @ three beans
"I had the distinct pleasure to work with Jessica over the past year. And every day was a wonderful adventure. Adventures I already miss. Jess brings so much colour and enthusiasm to her work. She jumps in and takes the initiative on every single project and is always the first to raise her hand to see if she can help out. I wish I had more people like her.
She worked on a wide range of projects including print, online and television. And she was invaluable when it came to putting pitch documents together, as that requires an intense attention to detail, which fortunately she has in spades. She was also quite good at handling the pressure of working in a small shop. When we say jump, you have to jump – no matter how busy you are. And Jess did it without question, and almost always with a laugh and a smile.
Jess is also a wicked illustrator, has a keen eye for design, and a solid retouching artist – basically Jess is the whole package. Her personality is as hilarious as it is infectious. She got on swimmingly well with all of my teams and was an invaluable resource to my art directors. Everybody loves her, and I'm sure you will, too."
Joe Van Trump, Creative Director @ LOUD Advertising
"It is my pleasure to recommend Jessica, her performance working as a Designer/Finished Artist for Wellcom proved that she will be a valuable addition to any future organisation.
I have known Jessica for one year in my capacity as Design Manager and during this time I saw her design skills develop and grow. Jessica worked for me on various projects, including magazines, retail catalogues and corporate identities. Based on her performance and personality, I would highly recommend her. Jessica is a talented, generous person who excels with demanding challenges. Not only is she highly creative, she is organised, thorough and has a great eye for detail.
At Wellcom, her strong interpersonal and communication skills allowed her to develop good working relationships with both her colleagues and our clients. She is very well respected, calm under pressure and has a terrific work ethic, always staying until the job is done. As an independent, self-directed person, who dedicated herself to her projects and surrounding team, she contributed enormously. I consider Jessica a good friend and I wish her all the best on her endeavours. I would happily work with Jessica again."
Kylie Thomas, Senior Designer @ Wellcom
---
Get in touch
Shoot me an email, I'd love to hear from you!
General Inquiries
Click here